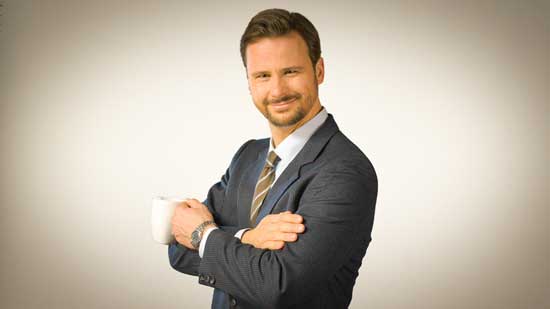 Dobrowski Salesman
A 'No' is just another type of 'Yes'!
Christoph Drobig is 'Dobrowski', a salesman without compromise. A four episodes mini-series shot for an international software manufacturer corporate tv channel. Dobrowskis mission: achieve the incentive of a skiing trip in summer season. His task: Sell cloud products without having any idea of the legal fundamentals.
In four supporting roles at once the Incredible Britta Steffenhagen.
Production: helliwood media & education